Meet the Team
Team Avocado at the Kickoff event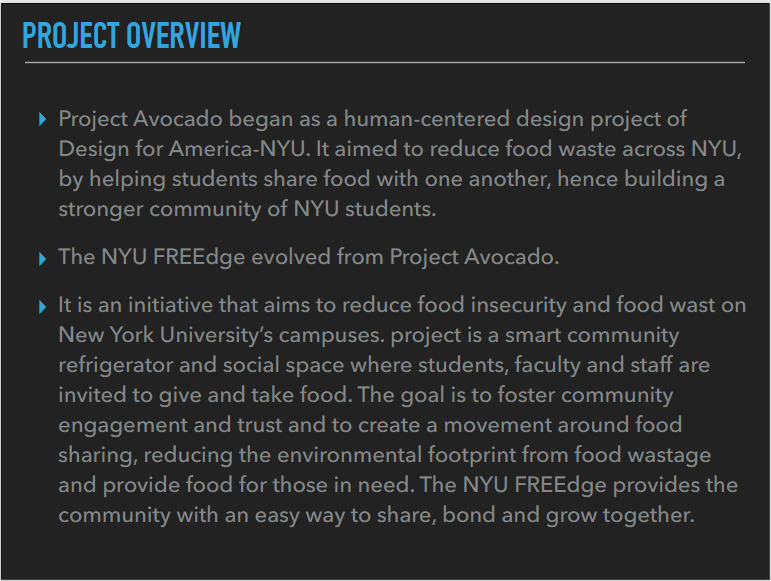 Our Prototype
Meet the World's first smart Community Freedge !
Research
Human Centered Design has been the crux of our approach. Our research stems from Expert, Extreme and Outlier interviews and observations in Food Sharing ecosystem.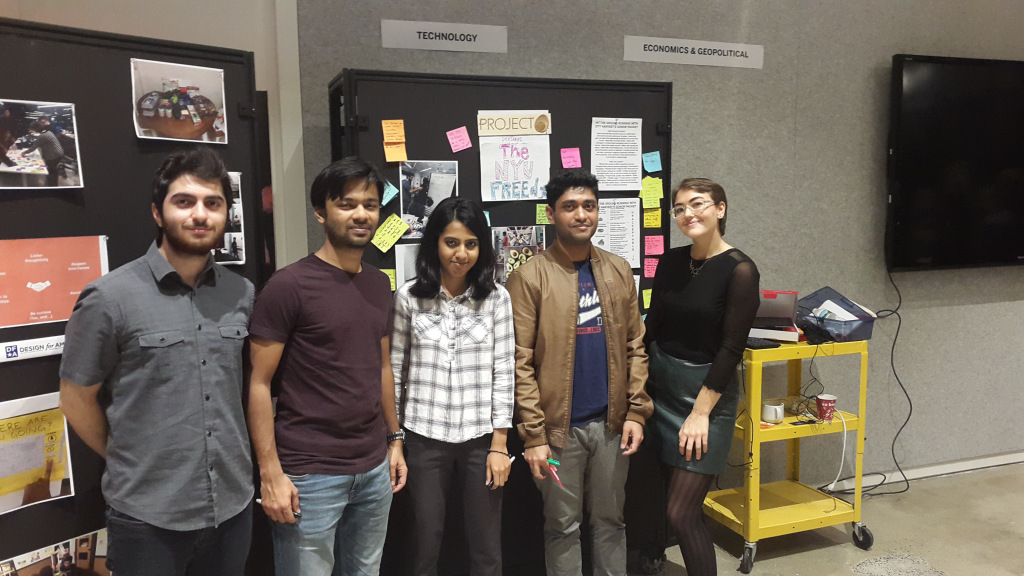 Project Critique at Frog Design Studio
Team Avocado share their story with designers at Frog Design
Our second Prototype
Our second Freedge features our new app that connects directly to our facebook page, enabling autoupload of images and providing live feed.
NYU Freedge app created using Heroku Apps
Awards & Accolades
NYU Freedge receives appreciates from Senator Hamilton's office
NYU Freedge in the news
Praise for NYU Freedge