Rethinking the Laundry Experience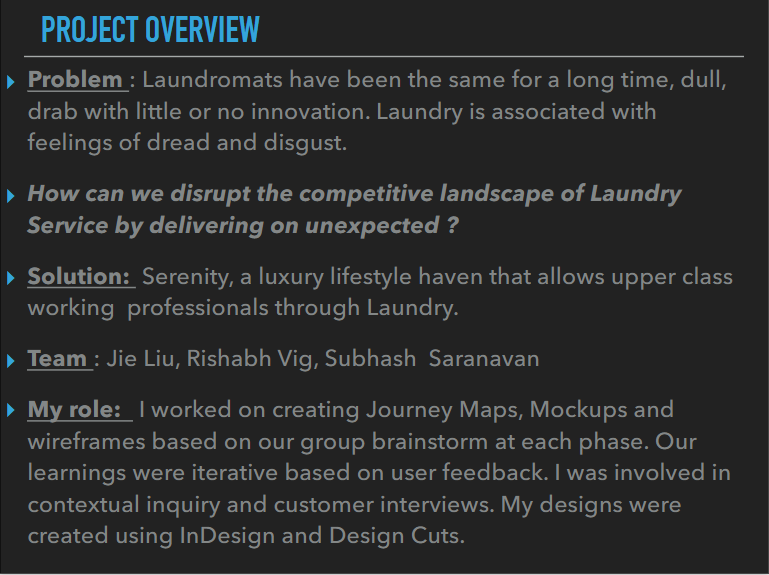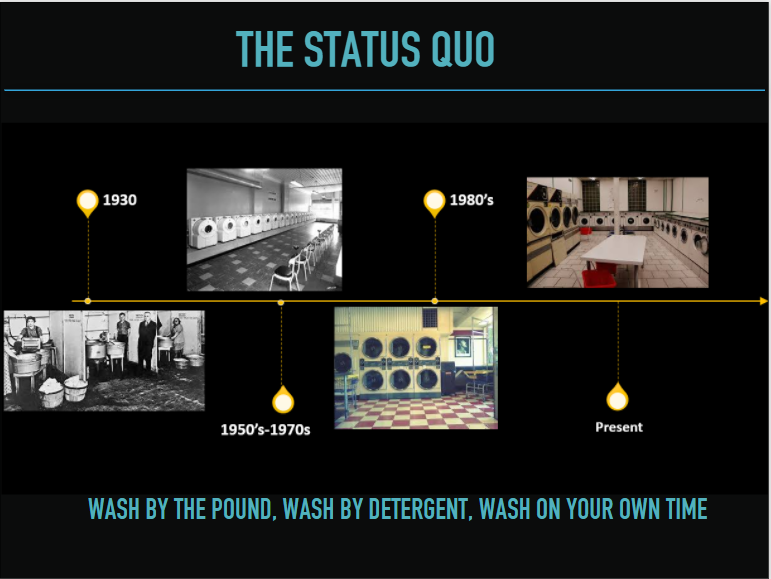 Design Research
Project Timeline: September 2017-December 2017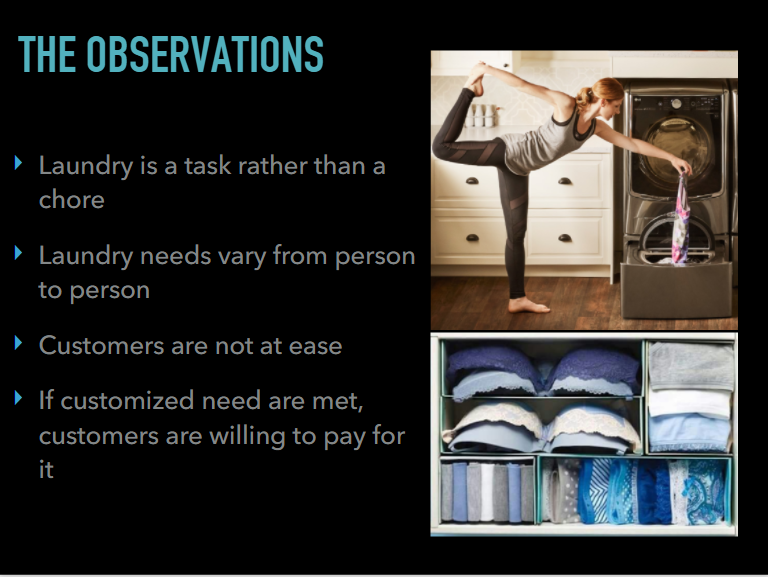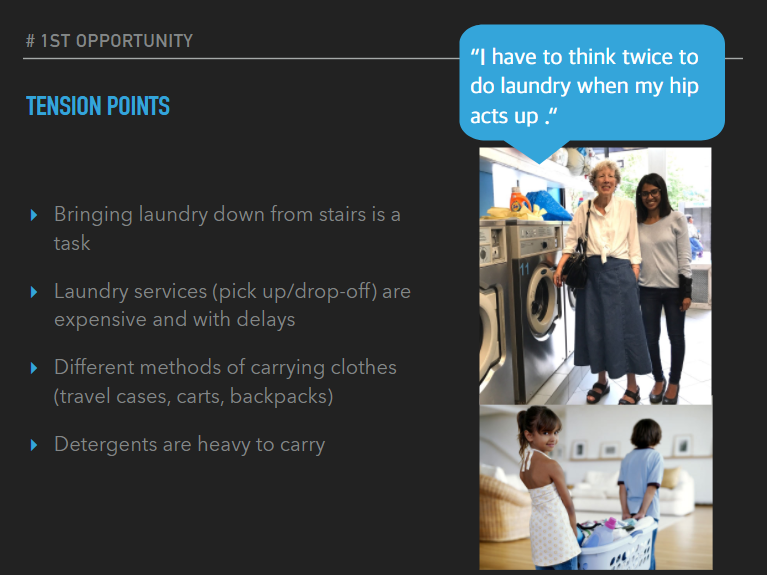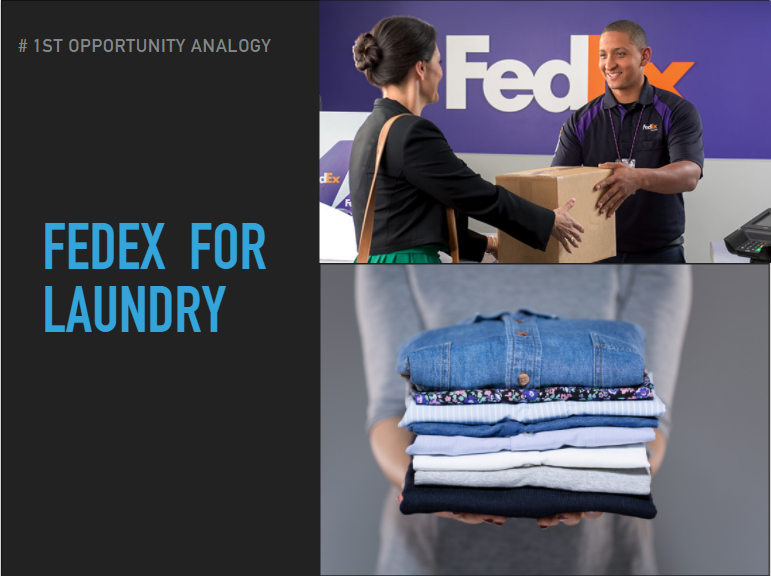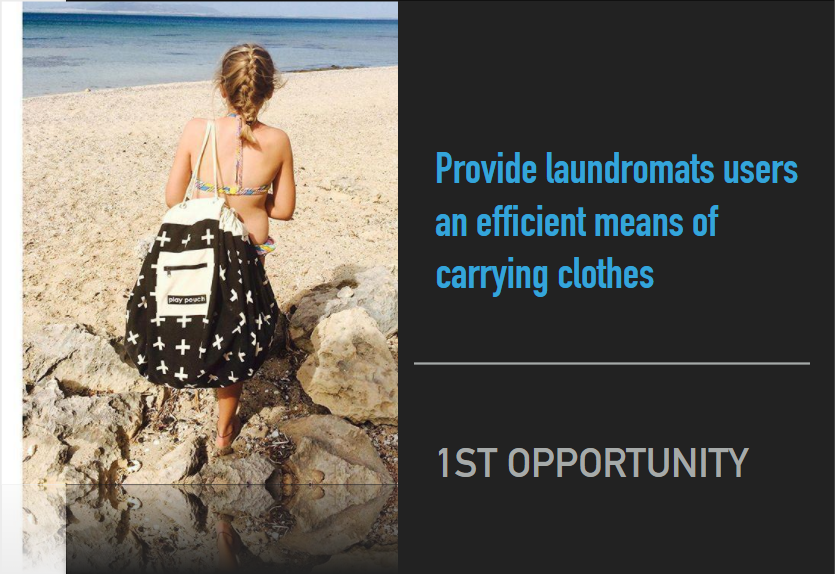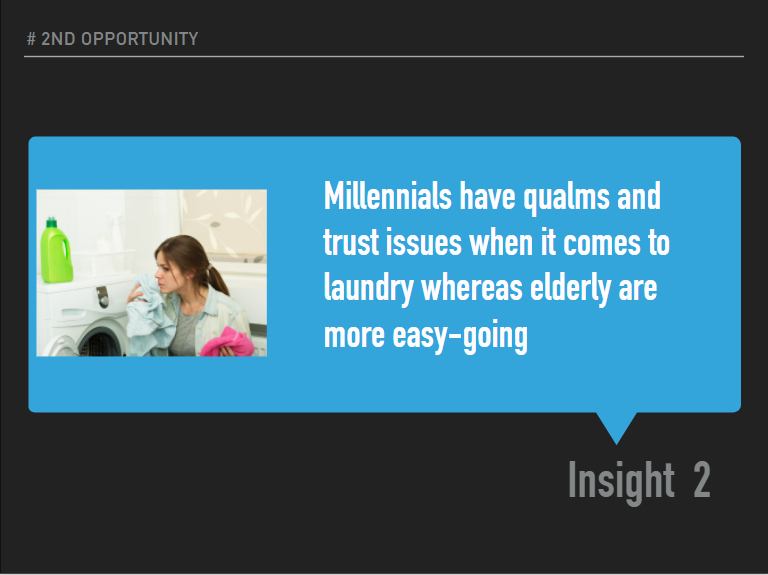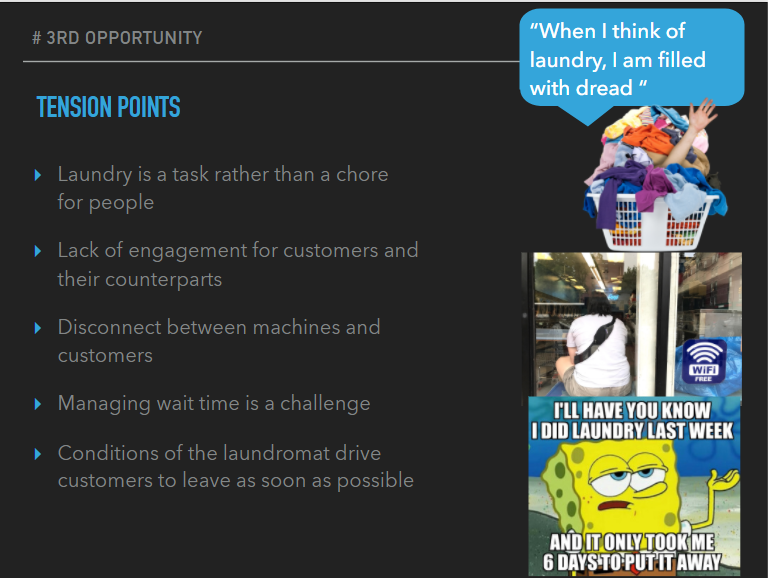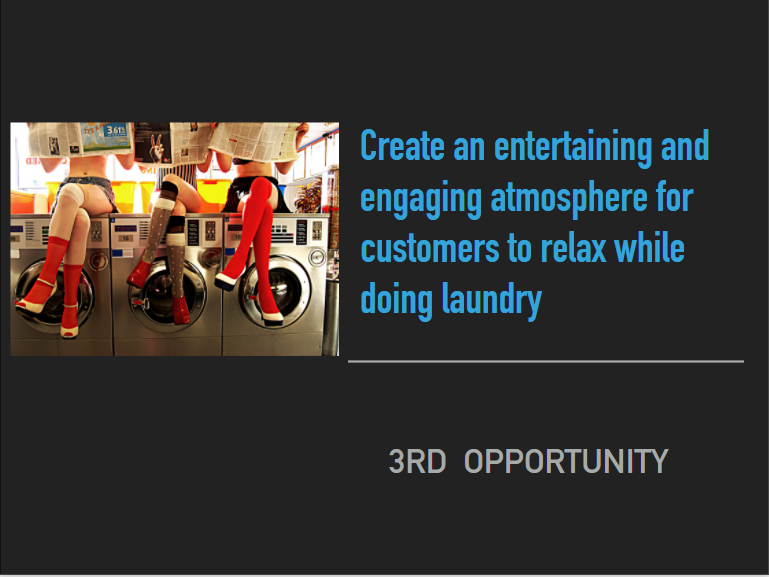 Capturing what we discovered
Our insight board captured our observations and insights and helped us organize our research.
Ideation Phase
The Discover Phase helped us identify gaps through our three opportunity areas. In the Ideation phase, we began brainstorming solutions to address these gaps .
Building up towards Concept Directions.
Looking at Product, Price and Interaction Cliches for the Laundry Experience, we formulated disruptive hypotheses using techniques of negation, inverting and denying. These guided our approach to formulating three concept directions for our ideas.
Concept Direction 1 : The Power Laundry Case
Our concept of a Power Laundry Case that was self driving and organized your laundry in one compact case, goodbye tiresome experiences to the Laundromat.
Concept Direction 2: The Laundry Spa
A laundry spa experience through a laundry machine that gave an eco-friendly wash using minimal water sprayed through a nozzle and detergent like a sanitizing solution with a vacuum pod that sucks dirt similar to the face cleansing pods for women. This idea was inspired by the car wash experience.
Concept 3: Laundry Buffet Service
A laundry service that took care of dry cleaning, eco-friendly wash, hand wash, dedicates, jackets, shoes all in one. Not just innovation by detergents but through custom care for each need. In addition to custom laundry service, relaxing needs like personal spa, gym, cafe, fitness room and pet grooming all in one roof.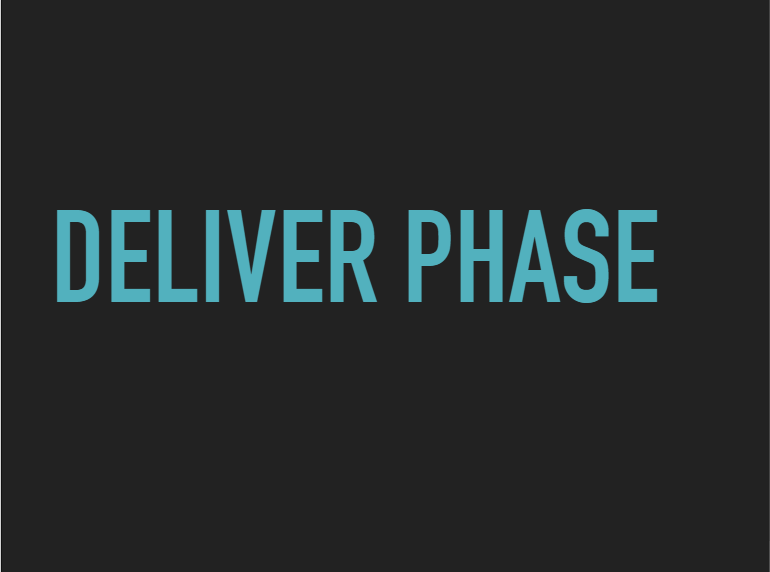 The Deliver Phase
What did we Deliver. We went back to our research our target audience and redefined our integrated concept for a group that loathe laundry the most but also cannot live without it. Our final phase encompasses tension points, observations and insights from this group that build up the momentum towards our final solution.